J55, K55, N80, L80, P110 Pup Joint, 2 3/8 to 20 Inch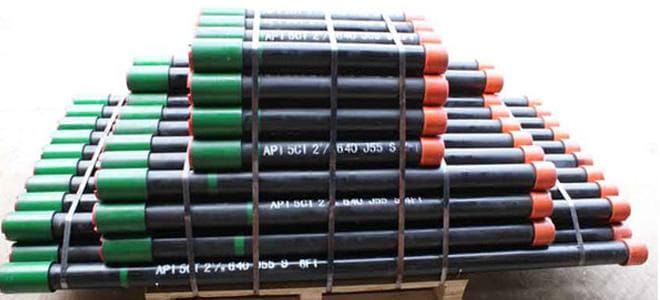 Quick Detail
China J55, K55, N80, L80, P110 Pup Joint Factory Dervos Supplies J55, K55, N80, L80, P110 Pup Joint, 2 3/8 to 20IN, Length 0.61m, 0.91m, 1.22m, 1.83m.
Key Specifications / Features
The pup joint is a commonly utilized fitting in industrial pipe connection. According to various connections, it can be normally divided into thread and flange types. The threaded type can be further categorized into two head external thread, single head external thread, and flat head external thread types. In addition, the item falls under tubing and casing types based upon various usages.
Compared with the tubing, it is simply different in length. We can produce a variety of flat end and external upset tubing pup joints with J, N, L, and other steel grades and different specifications.

⑴ Technical performance
★The pipeline body takes pleasure in big mechanical strength and excellent general performance.
★The thread is processed by devoted CNC maker tools, which guarantee high accuracy, trustworthy use, and long life.
★The coupling adopts phosphating or copper plating, which guarantees good wear resistance.

⑵ Specifications
★ Size: 2 3/8″- 20″
★Material: J55, K55, N80, L80, P110, and so on.
★Length: 0.61m, 0.91m, 1.22m, 1.83m, 2.44m, 3.05m, 3.66m, Tolerance: +_0.076.
2 Foot, 3 Foot, 4 Foot, 6 Foot, 8 Foot, 10 Foot, 12 Foot, Tolerance: +_3 In.
Keywords of J55, K55, N80, L80, P110 Pup Joint, 2 3/8 to 20 Inch
J55 Pup Joint, K55 Pup Joint, N80 Pup Joint, L80 Pup Joint, P110 Pup Joint
Products Related to J55, K55, N80, L80, P110 Pup Joint, 2 3/8 to 20 Inch