Flange connection and weld connection
---
It can't be ignored that the way of connection between valves and
pipes
as most leakage problems happen here. We're talking about two most widely used connections here.
1. Flange connection is the most frequently form. It refers to a detachable connection between flange, gasket and bolt. Flange connection can be applied to a variety of nominal size and nominal pressure valves, it can be easily used and has ability of taking great pressure, but it has limit on its using temperature. Generally, flange connection is recommended at the temperature of less than 350℃. Higher temp may cause leakage because of bolt creep.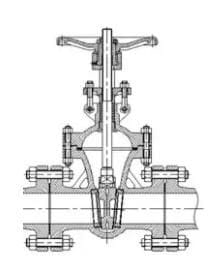 2. Welding connection refers to the welding groove on body, which will be connected with pipe. There are several standards ruling this welding groove, such as GB/T 12224, API600, ASME B 16.34, etc. It can be divided into butt welding connection (BW) and socket welding connection (SW). Butt welding(BW) can be applied to various sizes, pressures and high temperatures, while socket welding(SW) is generally suitable for valves less than DN50.

BW: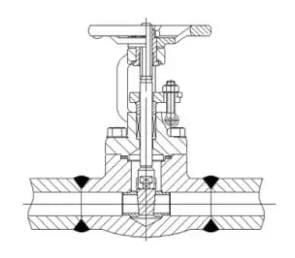 SW: